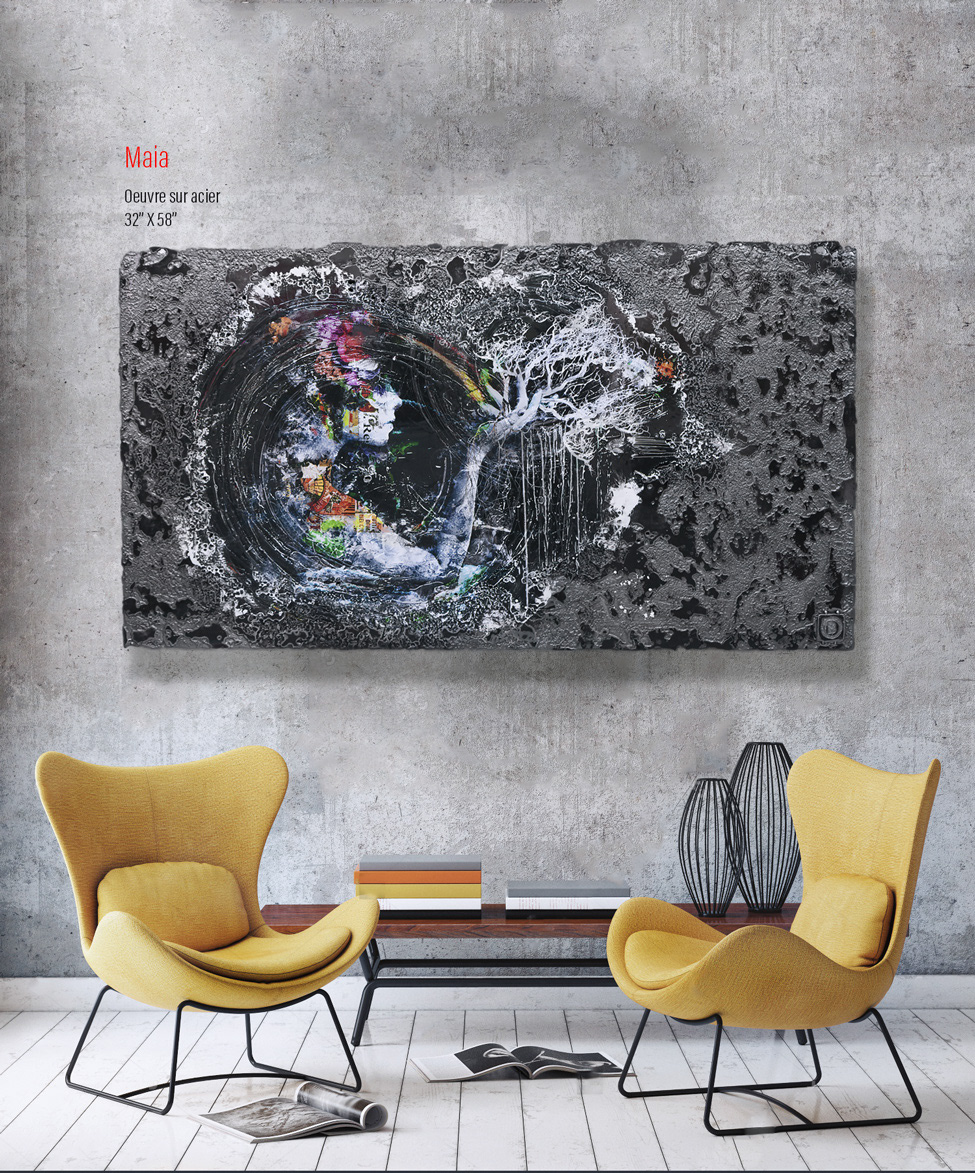 Maia
Oeuvre sur acier
Dimension: 32'' X 58''
Techniques mixtes: gravure artisanale de l'acier, art digital, médiums mixtes et époxy
___________________________
Maia
Artwork on steel
Size: 32'' X 58''
Mixed media: artisanal steel engraving, digital art, mixed medias and epoxy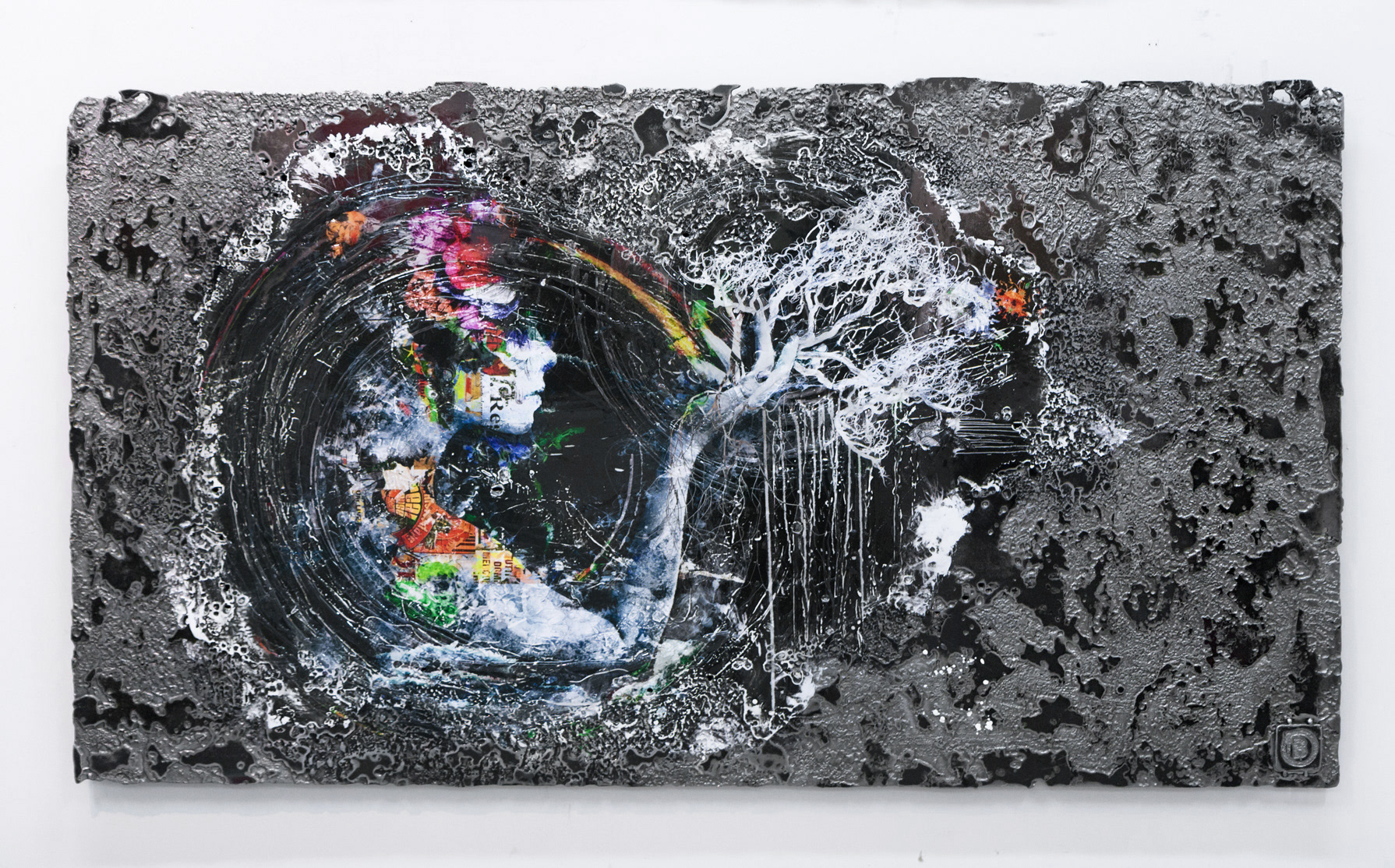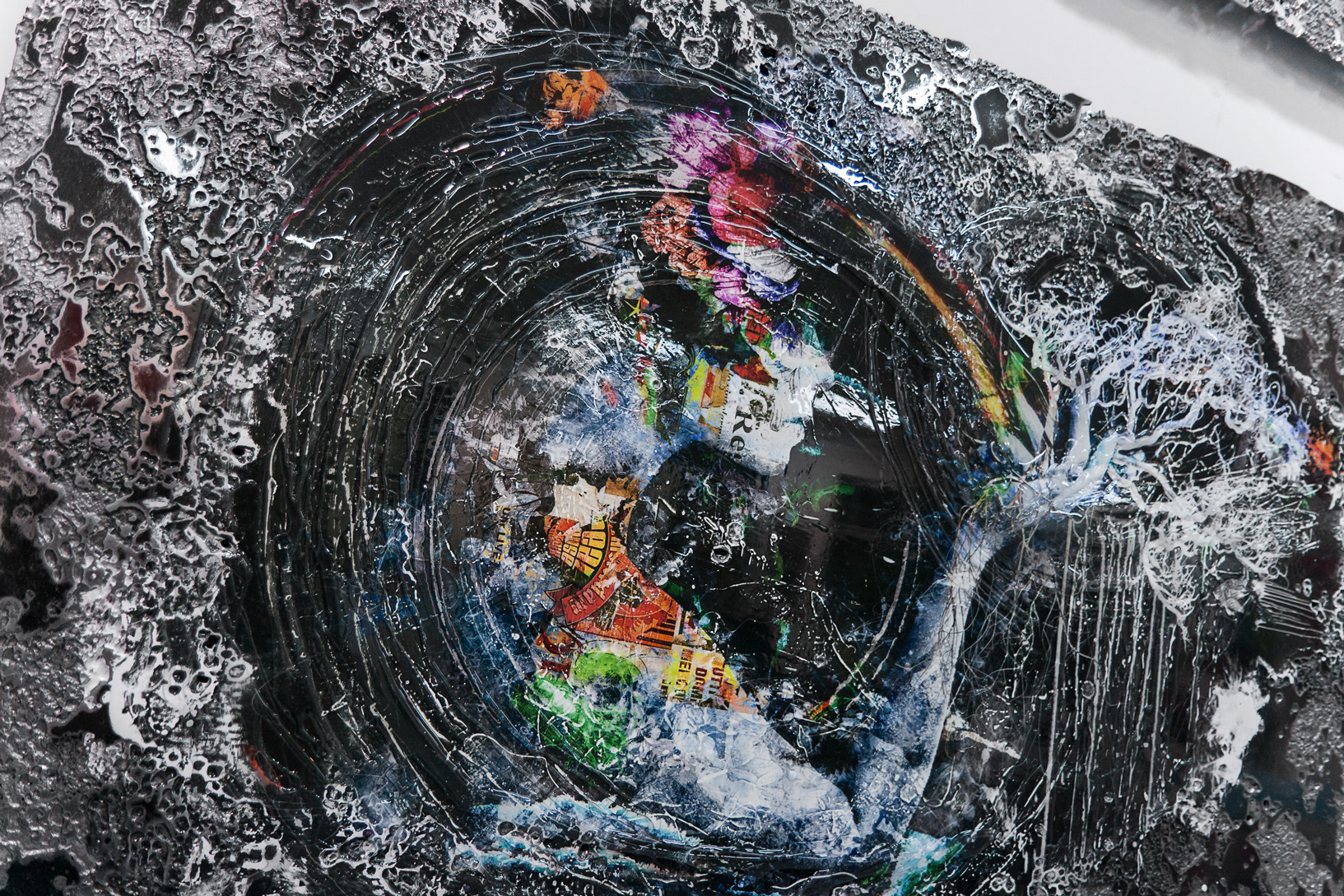 Détails - canevas en acier gravé artisanalement, médiums mixtes + époxy pour obtenir l'effet d'éclaboussure d'eau qui encercle la femme et l'arbre
-----------------------------------
Details - canvas is made of engraved steel and the artwork is composed of mixed media + epoxy to achieve the effect of splashing water that circles around the woman and the tree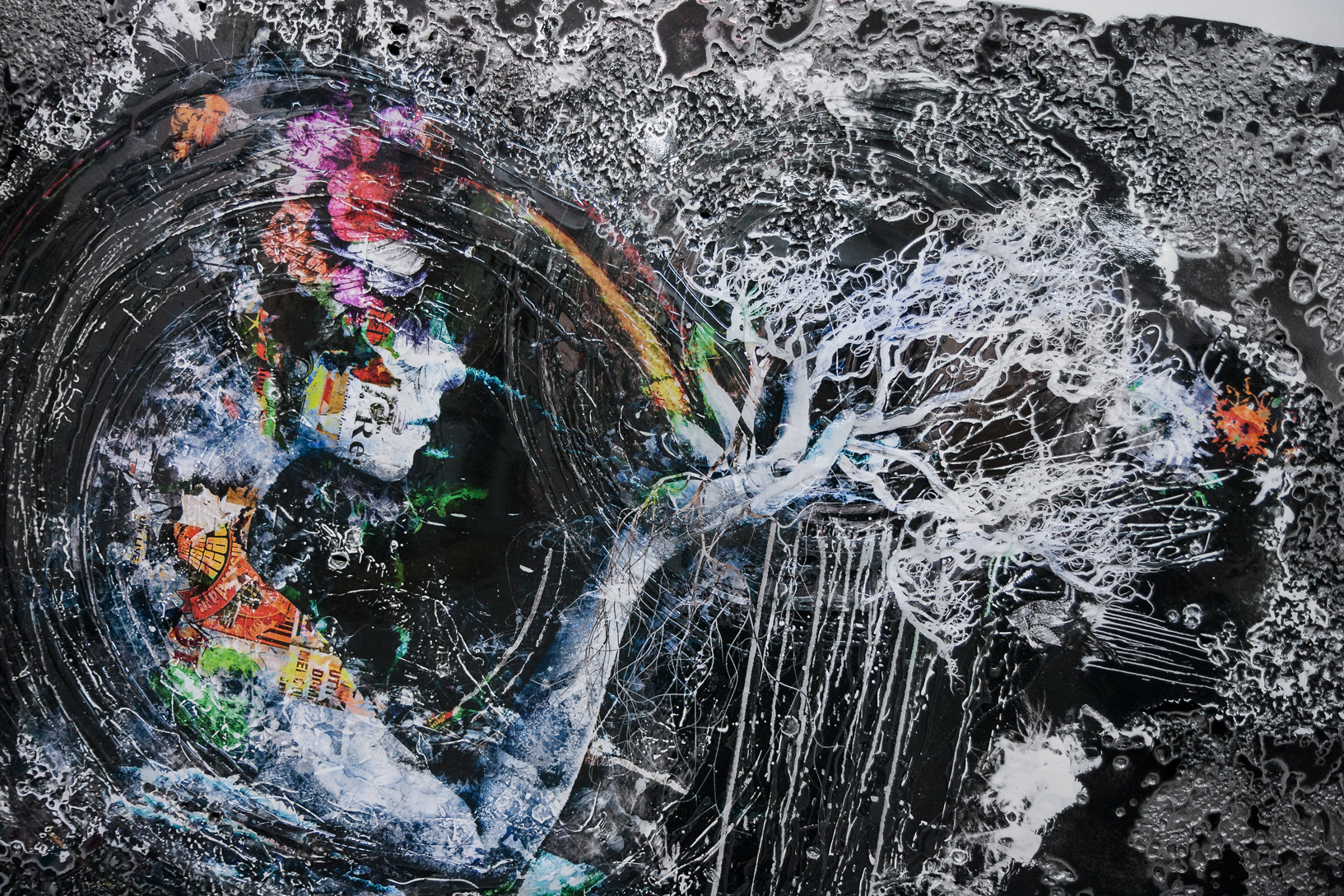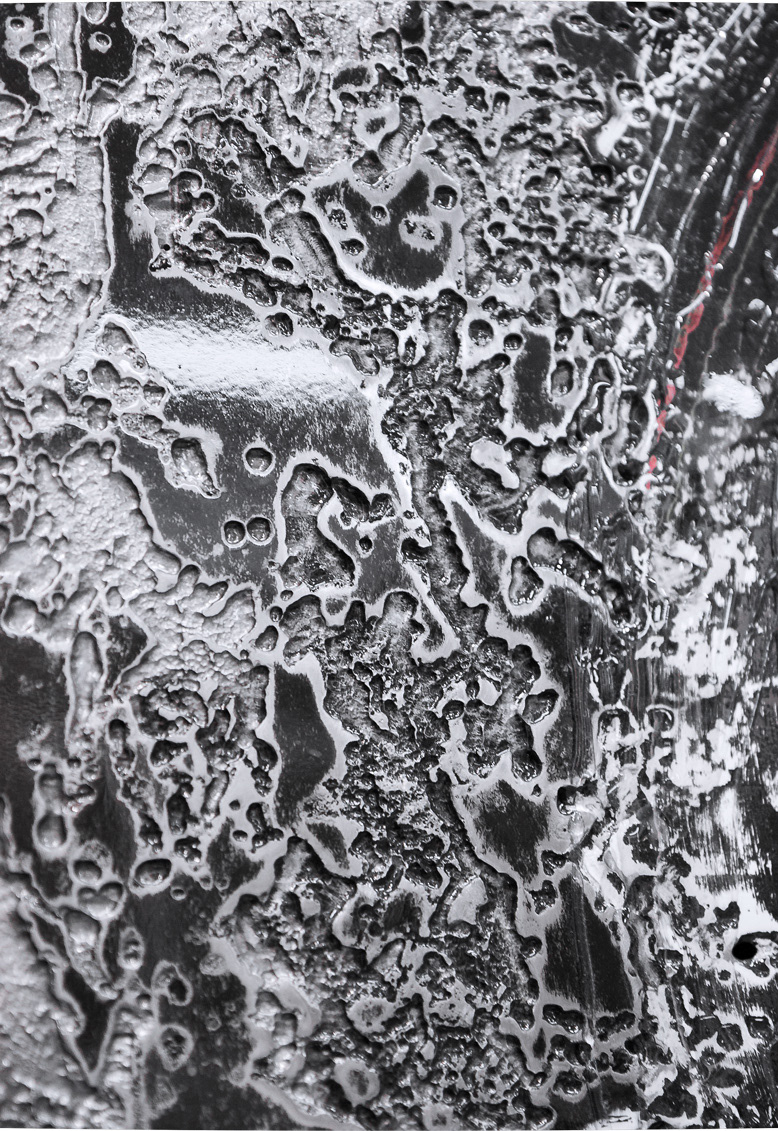 Détails - gravure artisanale de l'acier / tons de gris naturels 
------------------------------------
Artisanal steel engraving details (naturals grey tones)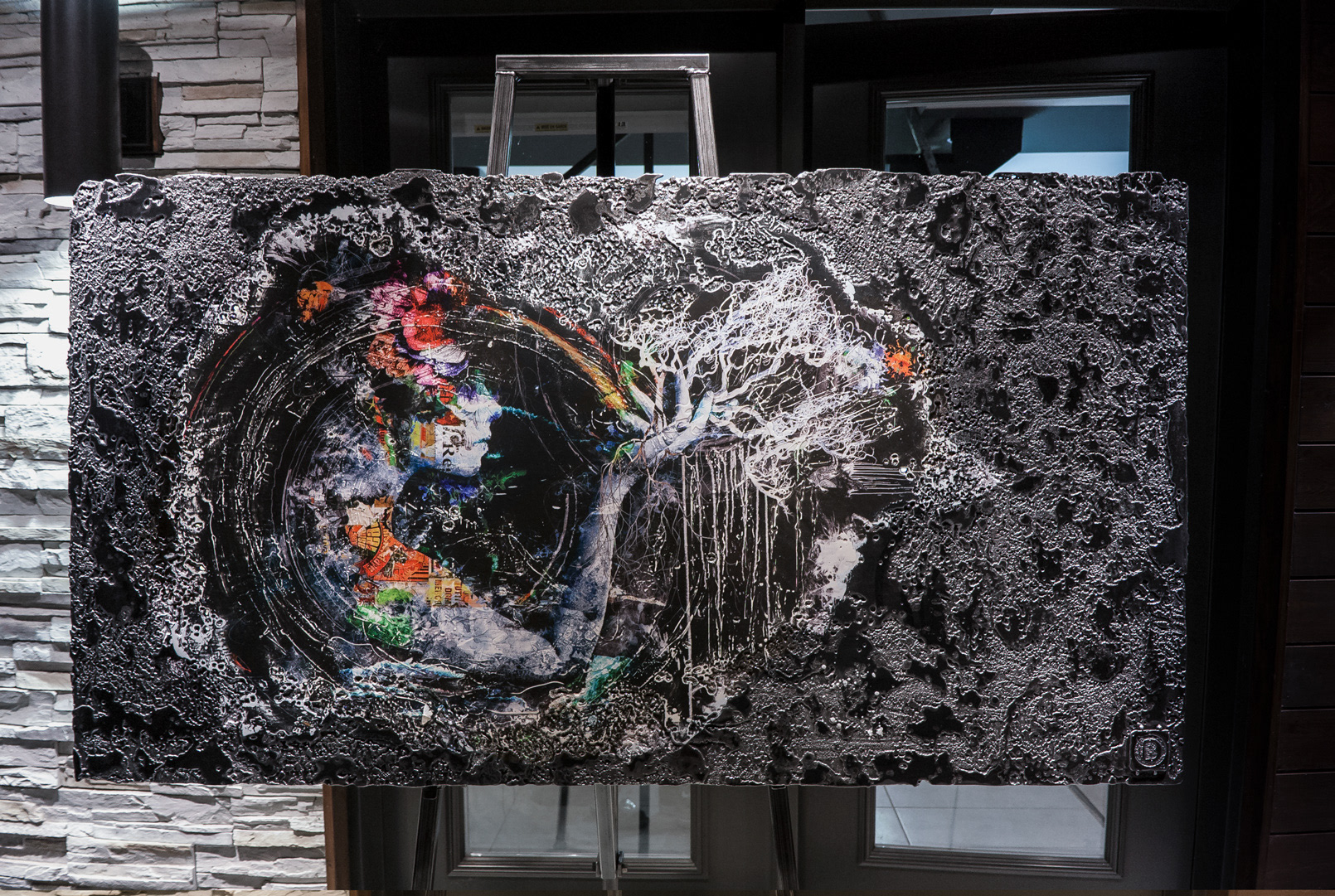 Vue de l'oeuvre exposée le soir. Le contraste des tons de la gravure de l'acier (noirs et argentés) et les éléments blancs et colorés du sujet confèrent douceur, mystère et équilibre à l'ensemble de l'oeuvre. 

--------------------------------------------
Artwork in the evening. The contrast shades of burning steel (black and silver) and the white and colored details of the subject gives softness, mystery and balance to the whole work.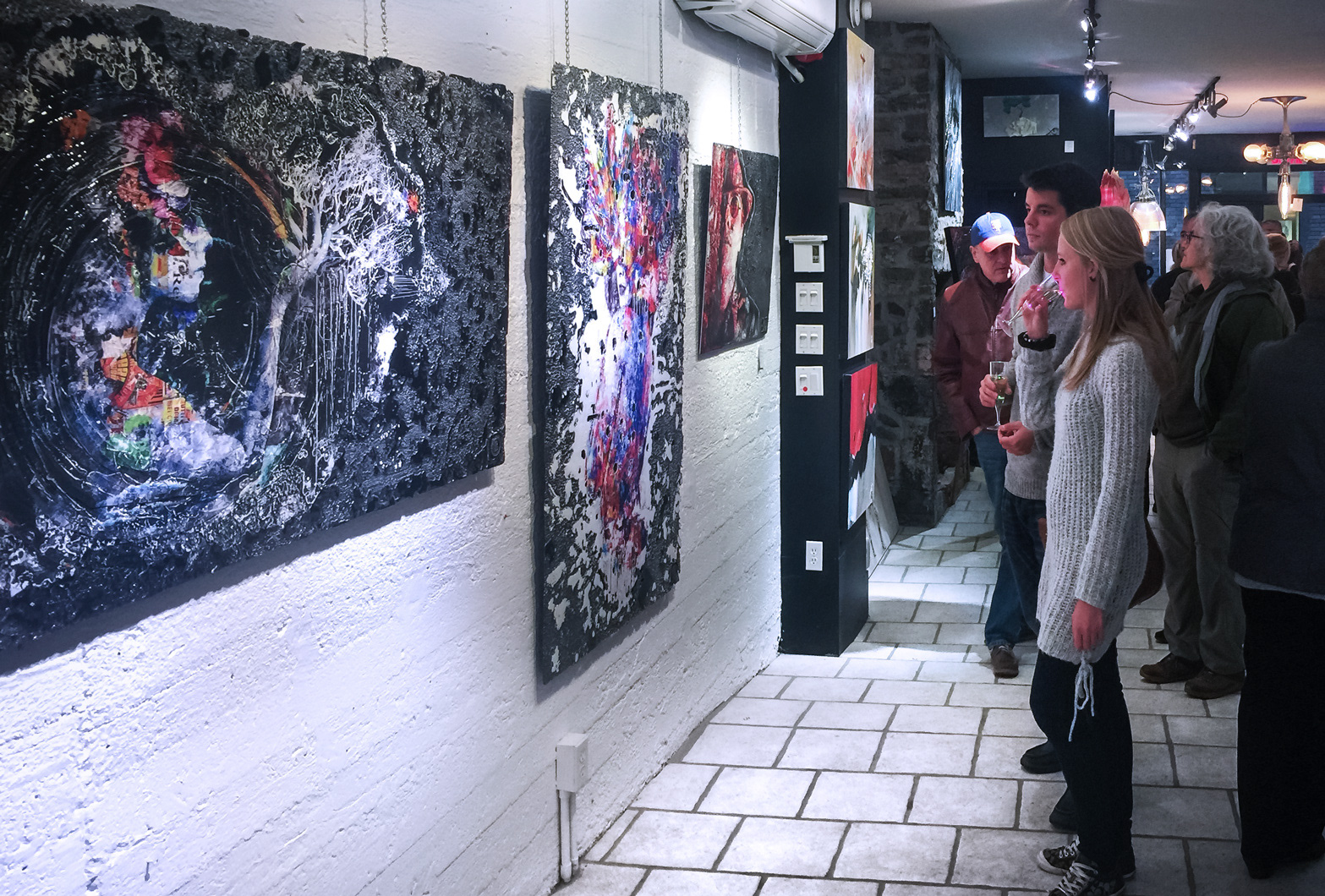 Vue de notre oeuvre exposée à la Galerie d'art Nob Hill à Québec
-------------------------------------
Maia - artwork exposed at Nob Hill Art Gallery at Quebec City